Swimming Pools in Kent
Imagine you're at home in a swimming pool…
There is nothing more enjoyable, luxurious or fun than taking a dip in your very own swimming pool – sparkling water, at just the right temperature, at any time of day or night and all for you, no sharing with Joe public!

When you commission a swimming pool you know you are making a long term investment in your property, in your home life and your health. When you make the decision you're going to want experts on hand to guide you.

With staff, engineers and installation specialists that have experience in both swimming pool installation and the building and planning trade you can relax, safe in the knowledge that you will receive the right advice and the result will be an elegant, luxurious and long term investment.

We offer a wide variety of swimming pool styles and types for commercial, domestic and DIY Projects. Also by offering Bespoke Swimming pools, Wooden Above Ground Pools and One Piece Pools, we know that we can work with you to create your perfect swimming pool.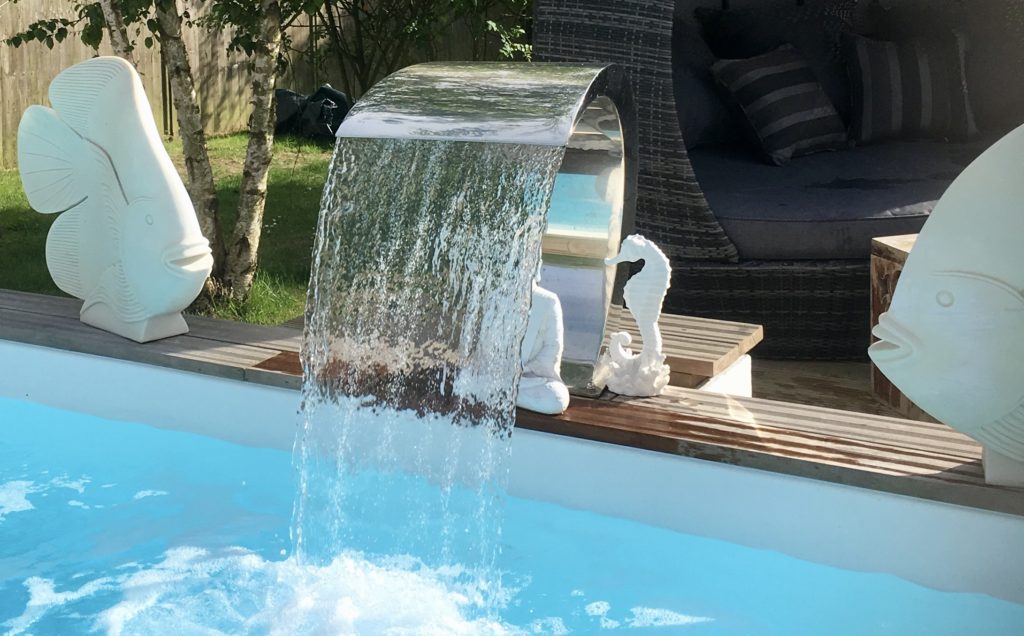 You can have the swimming pool you've always dreamed of, built by the professionals.
From the first scoop of the digger to the grouting of the last tile, we will be with you every step of the way to ensure that you get exactly what you want.
With partners in planning, surveying, building, landscaping, we are experts in our field. Our pool engineers will work tirelessly to make your dreams come true.
Get in contact now to talk to one of our designers.
We manage every aspect of your pool project, using our dedicated team of experts